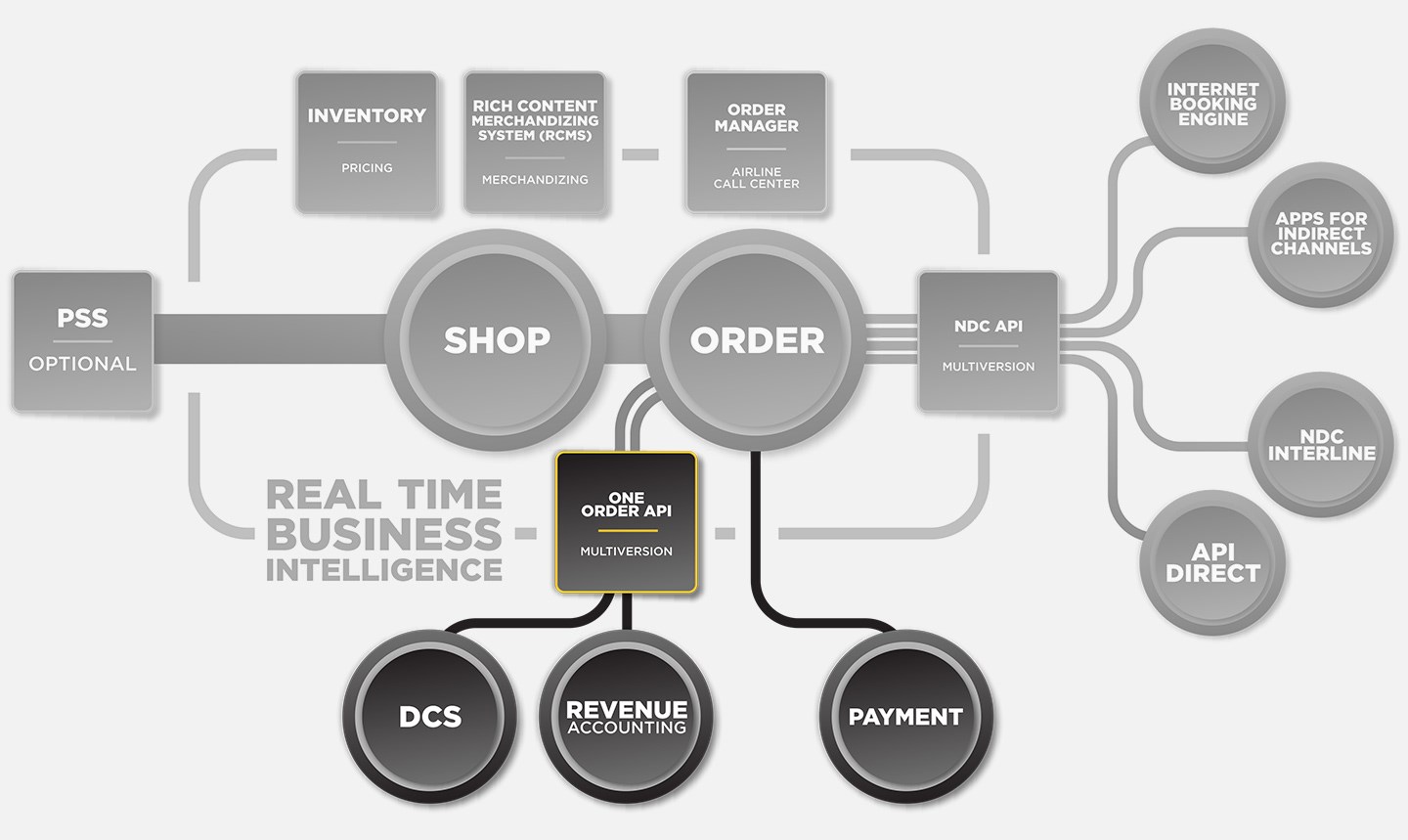 Payment Options
The JR Technologies Retailing Platform can integrate with your existing payment service provider or payment gateway. Through JR Technologies' partnership with IATA, you also have the option to use IATA Financial Gateway (IFG) which is already integrated within the retailing solution.  The IFG consolidates all your payment methods including BSP settlement and NDCLink. This way you can simplify sales reporting and cash settlement for both your agents and your airline.  For non-BSP agents, the available credit management tools allow your chosen agents to freely sell while you fully control any financial exposure until invoicing time, which is simplified through our agency bill generation options. 
Delivery through ONE Order
The JR Technologies ONE Order vision perfectly aligns with IATA's; where the Order becomes the reference record against which all fulfillment and servicing activity is recorded, particularly when this involves multiple providers and multiple airlines. 
JR Technologies' is able to drive your airline directly into the One Order universe by complementing our Retail Platform with partner solutions from Airline Choice for departure control and Lufthansa Systems, thus to cover revenue accounting. 
ONE Order completely frees your operation from the restraints of legacy systems, while fully enabling personalized merchandizing opportunities; from the point of initial offer, all the way through to the fulfillment of the entire passenger journey, and into financial revenue recognition.

With every system constantly monitored, we ensure smooth operations of our products and customers.

Our customers rest assured that their demands and their queries are met in real time.

Everything is up and running all time to ensure that our customers benefits go on unimpeded.